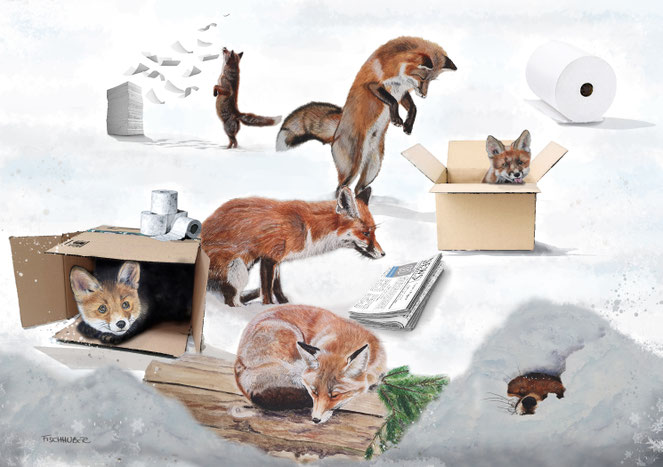 Central National Europe purchased 500 custom-made Christmas cards.
The money is going to contribute to the building of the house that got destroyed in this year's windstorm, which also killed the family's father and left the mother and children homeless. (See news updates on our homepage)
 I painted all 7 foxes in water color and assembled them so it looks like they are interacting with the company's products.