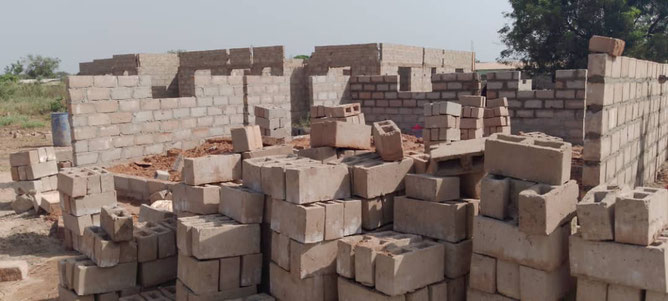 Our volunteers are working in their spare time, so mainly on weekends.
This is how we are able to save costs for workers and the donations can go exclusively into purchasing of materials. 
We are very grateful for everyone's support.
Building a houses is not cheap, even in Gambia.
We still need your support, please.
Please consider donating.
Reason: storm victim
DONATION ACCOUNT of GAMBIAid
IBAN: AT 31 3209 2000 0281 1289
BIC: RLNWATWWGAE
Please support us in our work.