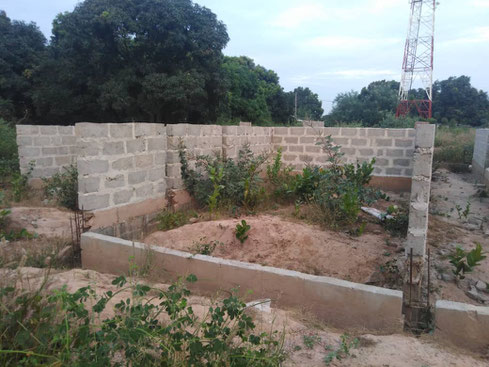 Part of the walls have been erected already.
The house is going to have 3 rooms.
Don't let the construction technique confuse you. There is a foundation beneath the walls, made of reinforcing bars and concrete. The concrete floor will be added later on.
Building a houses is not cheap, even in Gambia.
We still need your support, please.
Please consider donating.
Reason: storm victim
DONATION ACCOUNT of GAMBIAid
IBAN: AT 31 3209 2000 0281 1289
BIC: RLNWATWWGAE
Please support us in our work.