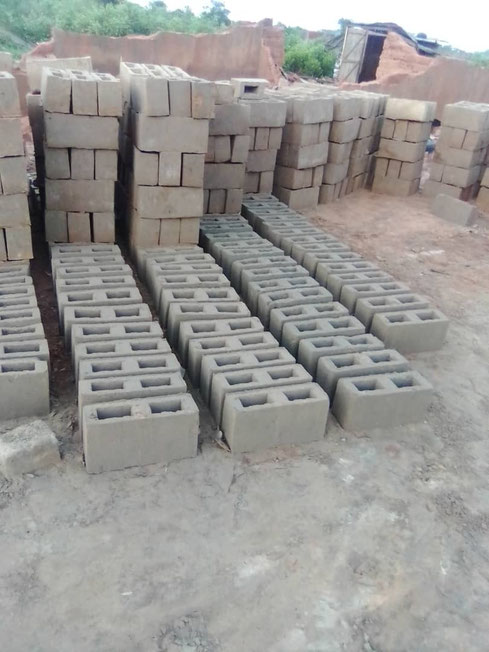 Thanks to your donations we were able to start already:
Construction started July 26, 2021.
Due to heavy rainfall partly with local flooding, it is not possible to work continuously.
Bricks are currently still being produced by hand.
Here some current photos again.
Building a houses is not cheap, even in Gambia.
We still need your support, please.
Please consider donating.
Reason: storm victim
DONATION ACCOUNT of GAMBIAid
IBAN: AT 31 3209 2000 0281 1289
BIC: RLNWATWWGAE
Please support us in our work.