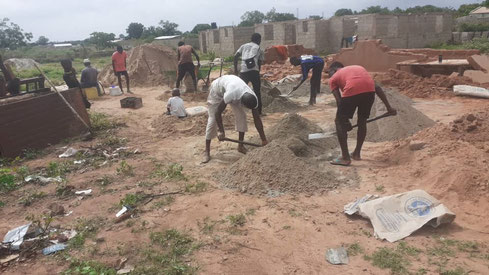 Thanks to your donations we were able to start already:
Construction started yesterday.
With the first batch of sand and cement, some bricks were made by hand in a special mold. They now have to dry before they can be used for construction. In the meantime, the remains of the old house can be torn down and other necessary work can be started.
The on-site helpers worked for hours with great enthusiasm.
Building a houses is not cheap, even in Gambia.
We still need your support, please.
Please consider donating.
Reason: storm victim
DONATION ACCOUNT of GAMBIAid
IBAN: AT 31 3209 2000 0281 1289
BIC: RLNWATWWGAE
Please support us in our work.