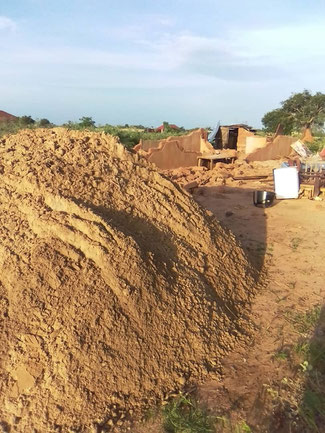 Thanks to your donations we were able to start already:
The first load of sand, steel and cement arrived yesterday. As we don't want anything to be stolen, everything (except for the sand) is stored with the neighbor.
There was an appeal to the neighborhood for as many people as possible to come and help with the construction work. Start of construction is planned for today.

We'll keep you in the loop.
Building a houses is not cheap, even in Gambia.
We still need your support, please.
Please consider donating.
Reason: storm victim
DONATION ACCOUNT of GAMBIAid
IBAN: AT 31 3209 2000 0281 1289
BIC: RLNWATWWGAE
Please support us in our work.