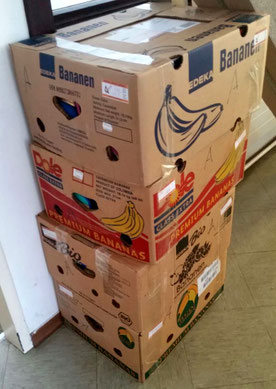 4 banana boxes full of donated school materials by "Stifte stiften" for our next container have just arrived in our storage. Thank you very much!!!
Please keep collecting, the donations are going to make many children happy!
Austrian donors: Please feel free to send your collected items directly to us (not via Germany). Do not hesitate to contact us.