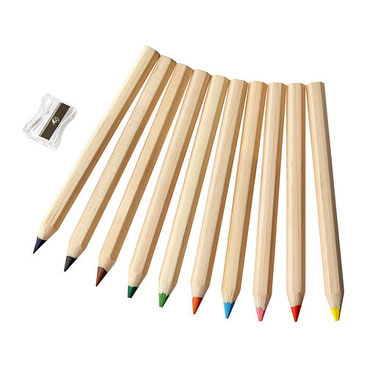 Today I went to pick up some more donations from IKEA:
25 packets of MÅLA colored pencils, total value EUR 100,00.
The pencils are water-soluble, so with a wet brush the kids can blend colors in their drawing for creative results.
Each packet contains 10 natural solid pine wood pencils and a sharpener.
Thank you very much again for the support!