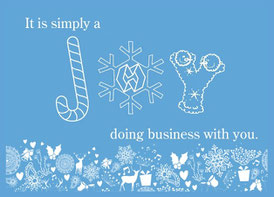 Central National Europe purchased 550 custom-made Christmas cards. I designed them according to their corporate identity (colors, logo etc.).
With this money we are able to cover our expenses for much-needed items like printer cartidges, first aid materials, lighting systems, transportation costs etc.
Thank you very much also to the print shop Gugler for producing them at a NGO-price again and the support.