Depot Lager- und Handels GmbH defrays the costs for the production of our new info folder.
Additionally to their ongoing support including free storage place for the donated goods, handling of incoming goods, container loading etc.

Thank you very much!

Our new Folder - Overview of our work

 letter fold

1st picture: right side = front, center = back, left side = first page inside

2. picture: inside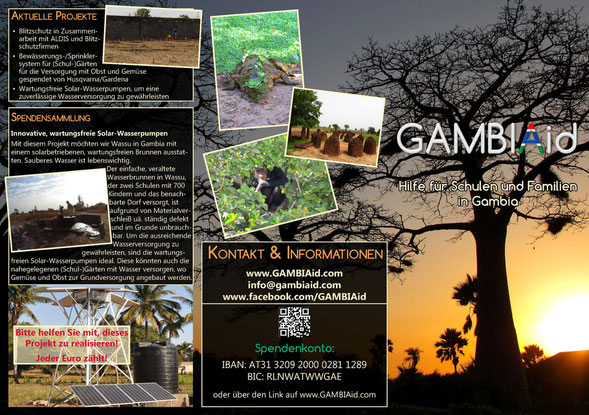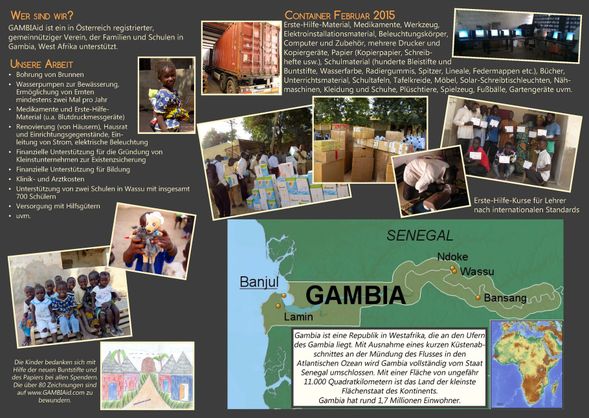 Thanks to Gugler print shop for the proficient support and printing at NGO price.