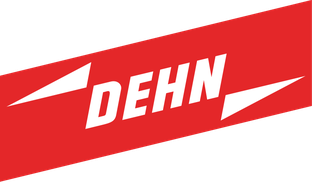 Dehn Austria is promoting our project to offer at least a certain level of protection for buildings (and of course people) in Gambia.

Mr Andreas Kaltenbrunner, director of  Dehn Austria, was even kind enough to take the donated equipment all the way from Enns to Vienna.

We received about 20 kg round wires, 50 kg strips, earthing spikes, wall conductor holders, equipotential bonding bars and surge arresters.

Now we're able to equip at least 1 building (depending on the size) with lighting protection.

About Dehn:
Fourth-generation family-owned company since 1910
1,600 employees worldwide, 1,300 of them in Germany
150 employees in our Product/Market Management and R&D/Construction Department
150 apprentices
 4,000 devices and components
18 sales offices in Germany
Sales in more than 70 countries as well as 18 subsidiaries and own offices worldwide
 Thank you very much for your support!