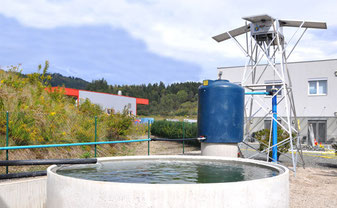 On the right side of GAMBAid's homepage you can find the links leading directly to the donation platform "betterplace.org" or you click on the tab "Appeal/Spendenaufruf" or via the menu bar at  "Appeal".
These links mentioned above lead to our newest project: a maintenance free solar powered water pump for Wassu.
This project is aiming to finance a solar powered, maintenance free water well for Wassu, Gambia. Clean water is essential.

The out-dated well in Wassu, that provides 2 schools with 700 children and the neighboring village with water, is regularly breaking down because of wearout etc. In short: It's basically useless.
In order to ensure a sufficent water supply, we contacted a producer of solar powered, maintenance free water wells. They are willing to provide us with a well kit (limited edition). But of course not for free. That's why we urgently have to raise the needed funds.

This water pump would also irrigate the nearby (school-)gardens, where vegetables and fruits are grown.

Please help us to put this project into effect!



The Solar Pump is both a cost-effective and a sustainable solution. It


uses renewable solar energy to easily pump water out of water wells,
efficiently pumps up to a depth of 100m/300ft,
allows water to be pumped at night, using the optional hand pump,
requires NO maintenance at all (high-quality maintenance-free materials make this possible),
is salt water resistant to avoid corrosion to the piston unit,
is affordable and can be manufactured all over the world to foster local economic development,
and can easily be assembled locally with local skills and parts.
If you have any questions, please don't hesitate to contact me.

Thank you very much for your support!
---