This is the ship that is going to take the container to Tanger Med, Morroco:
The ANL Warringa
IMO: 9324837
MMSI: 538002734
Call Sign: V7LF2
Flag: Marshall Is (MH)
AIS Type: Cargo - Hazard A (Major)
Gross Tonnage: 39906
Deadweight: 50629 t
Length × Breadth: 260.05m × 32.3m
Year Built: 2007
Status: Active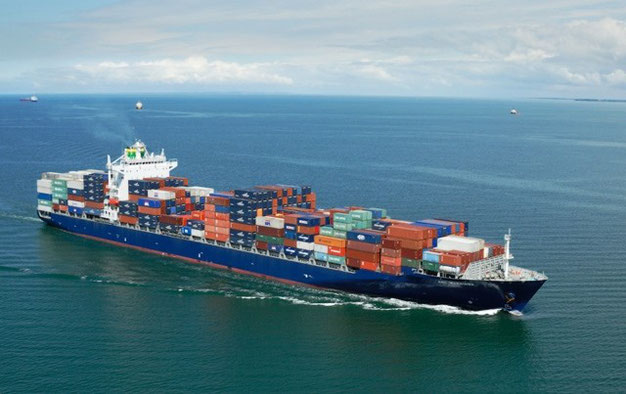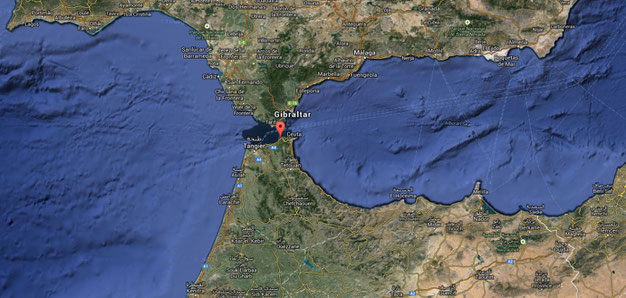 Tanger-Med is a cargo port located about 40 km east of Tangier, Morocco. It is one of the largest ports on the Mediterranean and in Africa by capacity and went into service in July 2007. Its initial capacity was 3.5 million shipment containers.