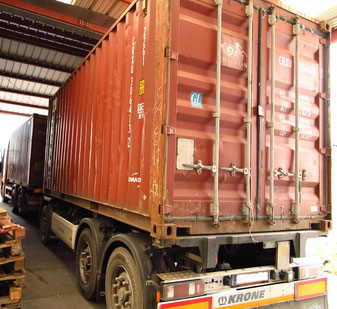 Yesterday was the big day, the container arrived and got loaded. Meanwhile it is already on the way to Hamburg / Germany and on the 25 December the ship will go to Banjul / The Gambia.
Just before completing the loading the delivery of the blackboards arrived. That was close!
Now keep your fingers crossed, that everything runs smoothly!
Thanks again to all the supporters!