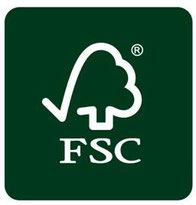 The FSC Deutschland (Germany) is going to send some nice promotion materials. As soon as I have some photos, I will upload them.
You may know the FSC by its Logo, which can be found on many forest products, such as paper, pencils, furniture etc.
The Forest Stewardship Council (FSC) is an international not for-profit, multi-stakeholder organization established in 1993 to promote responsible management of the world's forests. Its main tools for achieving this are standard setting, certification and labeling of forest products. The organization aims to "provide businesses and consumers with a [...] tool to influence how forests worldwide are managed."[1]
Many thanks for the support!
[1]^FSC Forest Stewardship Council ® · Importance of Forest Stewardship